This page is dedicated to loved ones who are currently fighting Kidney Cancer or those who have passed.
If you would like to make a tribute to a loved one who is either fighting cancer or someone who has passed away from this disease, we offer this service which allows people to donate in support or in memory of them.
To discuss details and set up a Tribute for your loved one, please email us at johnestrellafoundation@gmail.com, eae8@yahoo.com, or call us at (978) 578-4913.
If you would like to donate a tribute to any of the individuals listed below, please donate using the button and specify who you are dedicating your donation to in your customizable message. A card will be sent to the family on your behalf and your name will be added to the list of donors under the person's section.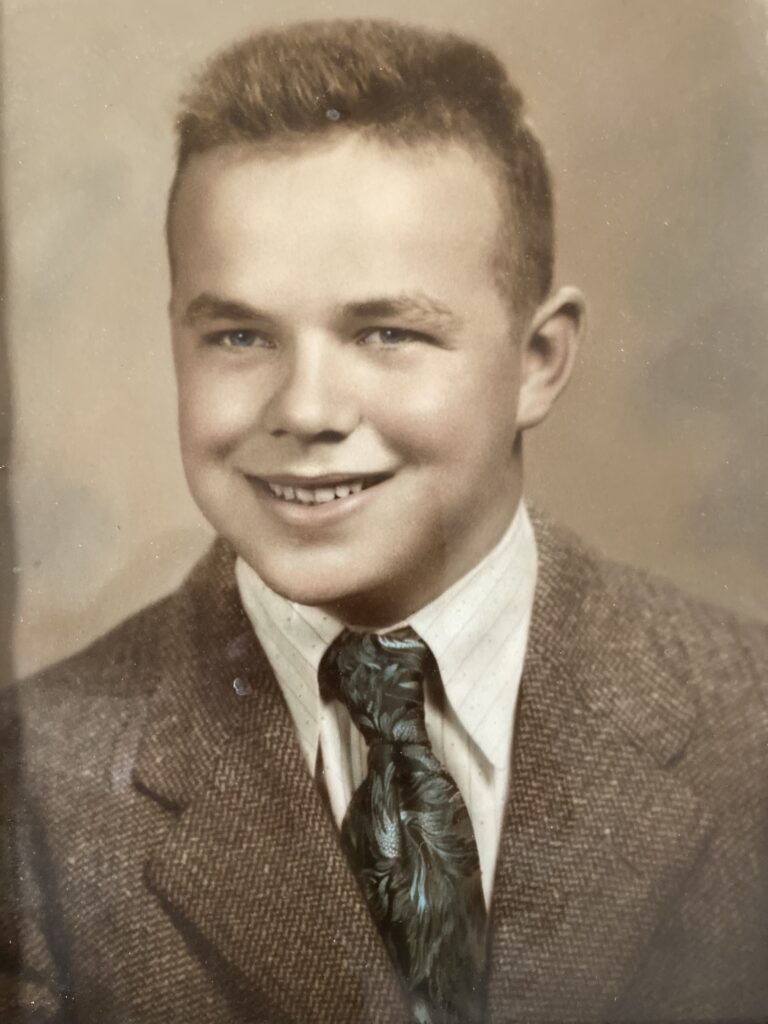 In Memory of Robert "Bob" Rouillard
1932 – 2021
Robert L. (Bob) Rouillard, 89, passed away peacefully on January 11th, 2021. Robert was born in Stoneham on January 9th, 1932 and grew up in Malden MA. He was the son of the late Lewis and Mary (Fitzpatrick) Rouillard. Robert graduated from Malden High School with the class of 1949. Robert served in the National Guard for several years and later worked as a laborer for the Holy Cross Cemetery in Malden. He was a former member of the East Side Social Club in Malden as well as the French Club of Everett. Robert enjoyed his many trips to Nova Scotia where he became fluent in French having previously mastered the German language. Bob was deeply passionate about his various tech toys and enjoyed messing around on his CB Radio.
He is survived by his Sister Marilyn Racca, widow of Louis Racca, of Wakefield, Nephews James Racca and his wife Suzan of Franklin, Dennis Racca and his wife Kathleen of Newburyport, and Niece Marylou Lemieux of North Reading. Robert is also survived by many grand nieces,
nephews and cousins. Robert's family would like to send a heartfelt thank you to the kind and caring staff at Aberjona Nursing Center in Winchester for taking such good care of him over the last several years.

Robert was recognized by charitable donations from the following:
Marilyn Racca, Peter & Bette Ledig, Shirley Doucette, and George & Joan Hart.

In Memory of David Estabrooks
1935 – 2020
David was born in Newburyport, MA where he spent his childhood on Purchase Street with his parents, Ralph and Leola Estabrooks. As a child, David was known for his intelligence, curiosity, and sense of humor.
David obtained a BS degree from Tufts University and an MS degree from the University of New Hampshire. He had a long career as a mechanical engineer and inventor. David loved to travel, which he did extensively for work. David's favorite hobby was sailing. He was a lifetime member of the American Yacht Club in Newburyport, MA. David also loved visiting with his children and grandchildren.
David is survived by daughter Susan (Estabrooks) Hahn and husband Justin Allen Hahn, son James Estabooks and wife Carman (Cardone) Estabrooks of North Andover. He also has four grandchildren – Matthew Hahn, Andrew Hahn, Ella Estabrooks, and Nicholas Estabrooks.
David was recognized with charitable donations from the following:
The American Yacht Club, Karen Powell, and Suzanne Unger.
In Memory Of Elaine Connolly
1958 – 2018
Elaine Marion (Sampson) Connolly Of Weymouth, formerly of Dorchester and Alexandria, VA, passed peacefully at home surrounded by her family on September 9, 2018, after a heroic six and half year battle with renal cell carcinoma. She was 60 years old, and celebrated her 37th wedding anniversary two weeks before her passing.
Elaine was the cherished best friend and loving wife of 37 years to her husband Joseph A. Connolly, and an absolutely incredible mother and friend to Taylor E. Connolly of South Boston, and Brigid K. Connolly of Quincy. Everyone knew Elaine was the boss of the family, but she was so talented she also served as chief party/event planner, family-time coordinator, general contractor on all home improvement projects, and was so proud to be her family's biggest cheerleader and backbone of support. Elaine could regularly be found walking her dog Morgan and chatting with neighbors, spinning at the Weymouth Club, and sending out thoughtful cards for every holiday and oftentimes random days of the week just to brighten someone else's day.
Whether enjoying the Patriots game with friends, on the beach with a margarita watching another sunset, or traveling with Joe and the girls, she was happiest spending time with the ones she loved. She was a noted wine expert, collector of beach sand from her travels with Joe, and famously stole the spotlight from Beyonce during their duet. She was an avid traveler and loved the beach. Following her diagnosis, she still managed to visit Aruba, Grand Cayman, Cancun, Puerto Rico, California, Florida and Europe. Cancer was not going to stop her from enjoying life and she was the epitome of someone who enjoyed life to its fullest.
Elaine had a magnetism about her, her laugh was infectious, her smile contagious, and was naturally the center of attention. It's no surprise that she could make friends anywhere she went, and had close friends from Boston to Florida, and from Washington D.C. to Michigan. It was often said by many who knew Elaine, that she was the reason that her husband was successfully elected to the Weymouth City Council and as Treasurer of Norfolk County – and he agrees wholeheartedly! Elaine was her husbands loudest and most loyal supporter through many campaigns and could always be counted on to win the hearts and the vote of anyone she met. Elaine was also a proud employee of the Norfolk County Sheriffs Office of Civil Process and leaves behind her co-workers who miss her smile and friendly demeanor, along with her renowned Irish Bread which was always a welcome addition to the office especially around St. Patrick's Day each year.
Elaine was the devoted daughter of the late Peter J. Sampson and Marion Sampson, and daughter in-law of Joseph M. Connolly and the late Dorothy A. Connolly. Beloved sister of Marie Trechok of Hanover, Edward and his wife Alice of Braintree, Stephen and his wife Elizabeth of Braintree, Margaret Boddie and her husband Jeffrey of Braintree, Michael and his wife Terri of Weymouth and the late Peter J. Sampson, Jr., BFD, brother-in-law Stephen Connolly of Hanover, as well as numerous nieces, nephews, cousins and dear friends.
Elaine was recognized by charitable donations from the following:
Gino Torretta, Tim & Sheila Long, James Counihan, Garrett Bradley, Nancy Kwan, Brendan McDonough, James Riley, Jack & Celeste McGlone, Sandra Sullivan, William Averill, Nancy Ingemi, The Earner Family, Crystal Torman, Joanne Pompeo, Jason Trechok, Stephen Goldman, Paul Cavallaro, Christopher Keller, Cheryl Farina, Peter & Mary Fredrickson, John & Sarah Cahill, DSF Advisors LLC, Mr. & Mrs. Joe Shea, Richard & Deborah O'Connor, Murphy, Hess, Toomey & Lehane LLP, Kevin Harrington, Karen Monahan, Michael & Elizabeth Ruane, Chris & Ali Heatley, Miriam Carr & friends of Taylor Connolly in the Intergovernmental Relations at Boston City Hall, and on behalf of the neighbors of Elaine Connolly: Rose & Pete Barthel, Phil Barthel, Kelly & Matt Byrnes, Louisa & Donnie Stevenson, Ellen & Kevin Burns, Lisa & Leo Albee, Maureen & Brian Finnerty, Debbie & Richard Constantino, Ronnie Baker, Marcy & Chris Bailey, Cathy Thibodeau, Kevin Lavin, Joyce & Tim Sullivan.
show more
---
Help us remember these beloved individuals.